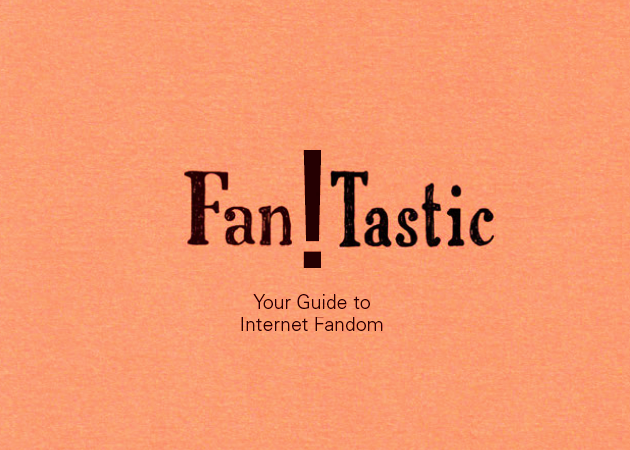 There are lots of books and essays about fandom psychology, but only one about how fandom works. And this is it.
There are websites that either conveniently gloss over anything that isn't blatantly obvious, or they drown their reader in unnecessary information.
But where's the middle ground?
Fan!Tastic is a digestible, non fandom specific guidebook designed specifically to help new fans get started. It is under 60 pages long, but it is jam packed full of relevant information such as where to find fanfiction, how to interact with other fans, what shipping is, glossaries of fandom and fanfiction terms, how to read fanfic ratings, and how to leave feedback.
What you learn in Fan!Tastic will give you a solid understanding of Internet fandom, and will help you get Online and enjoying the rich culture of your fandom.
Written and Designed by Molly Gates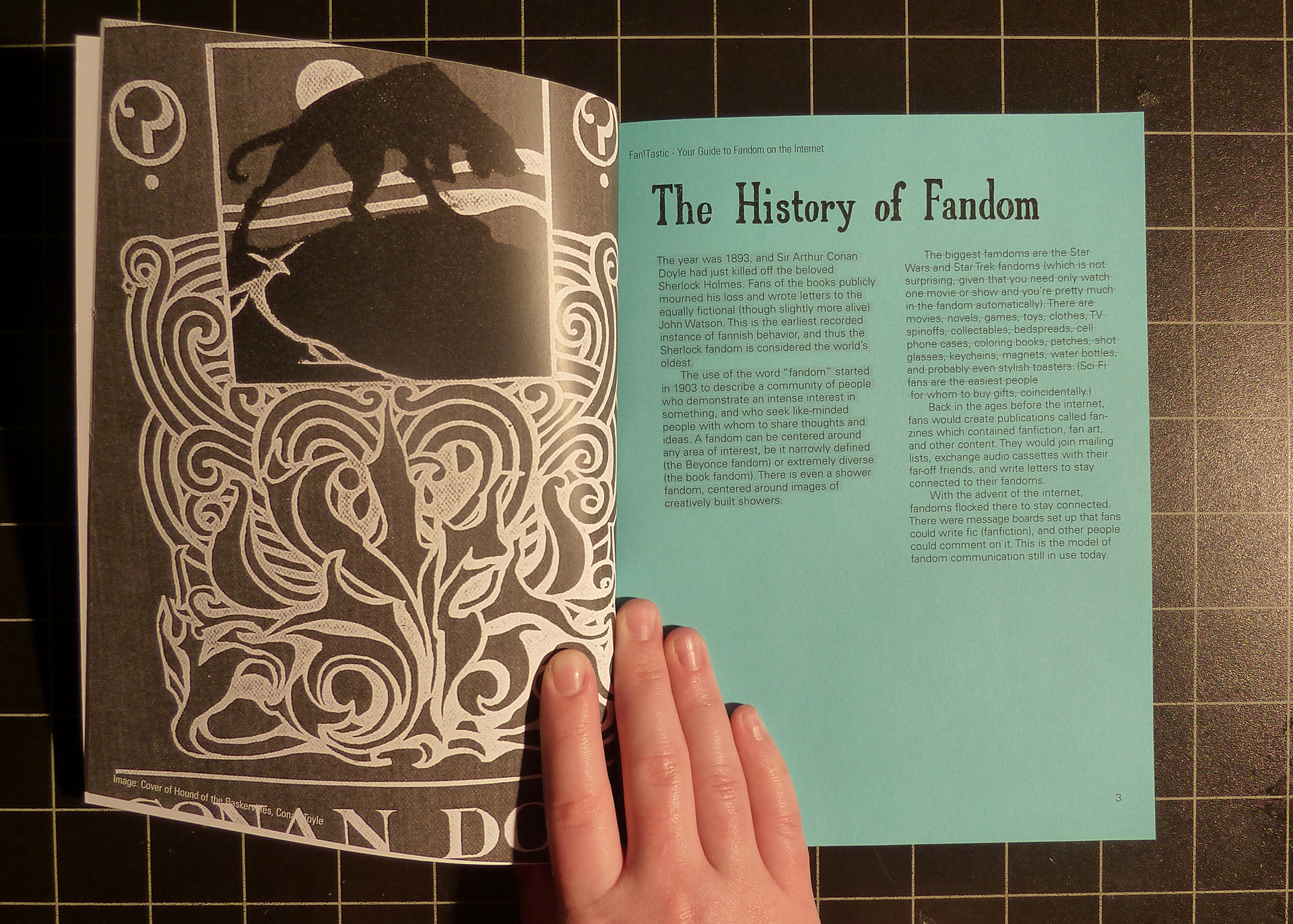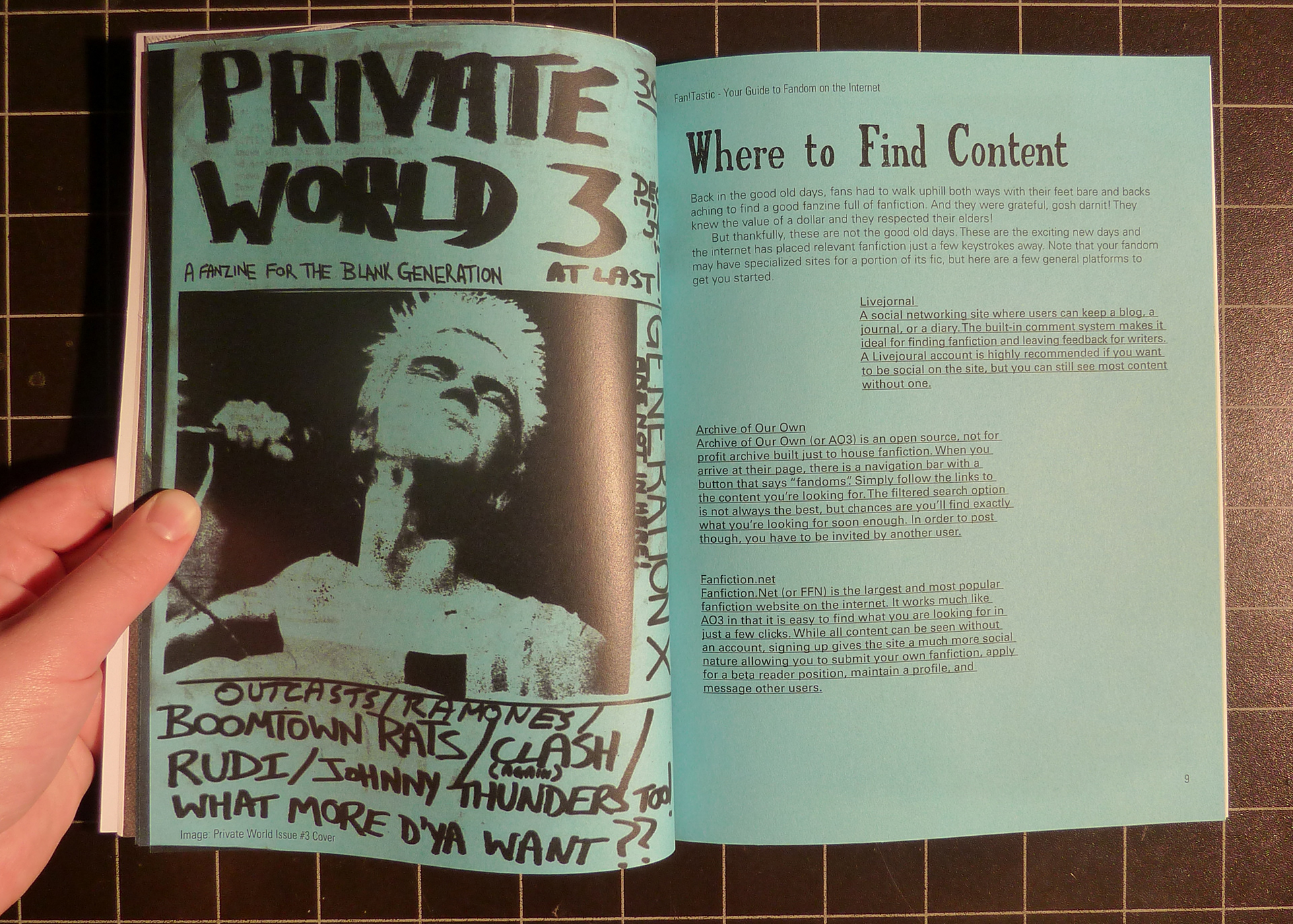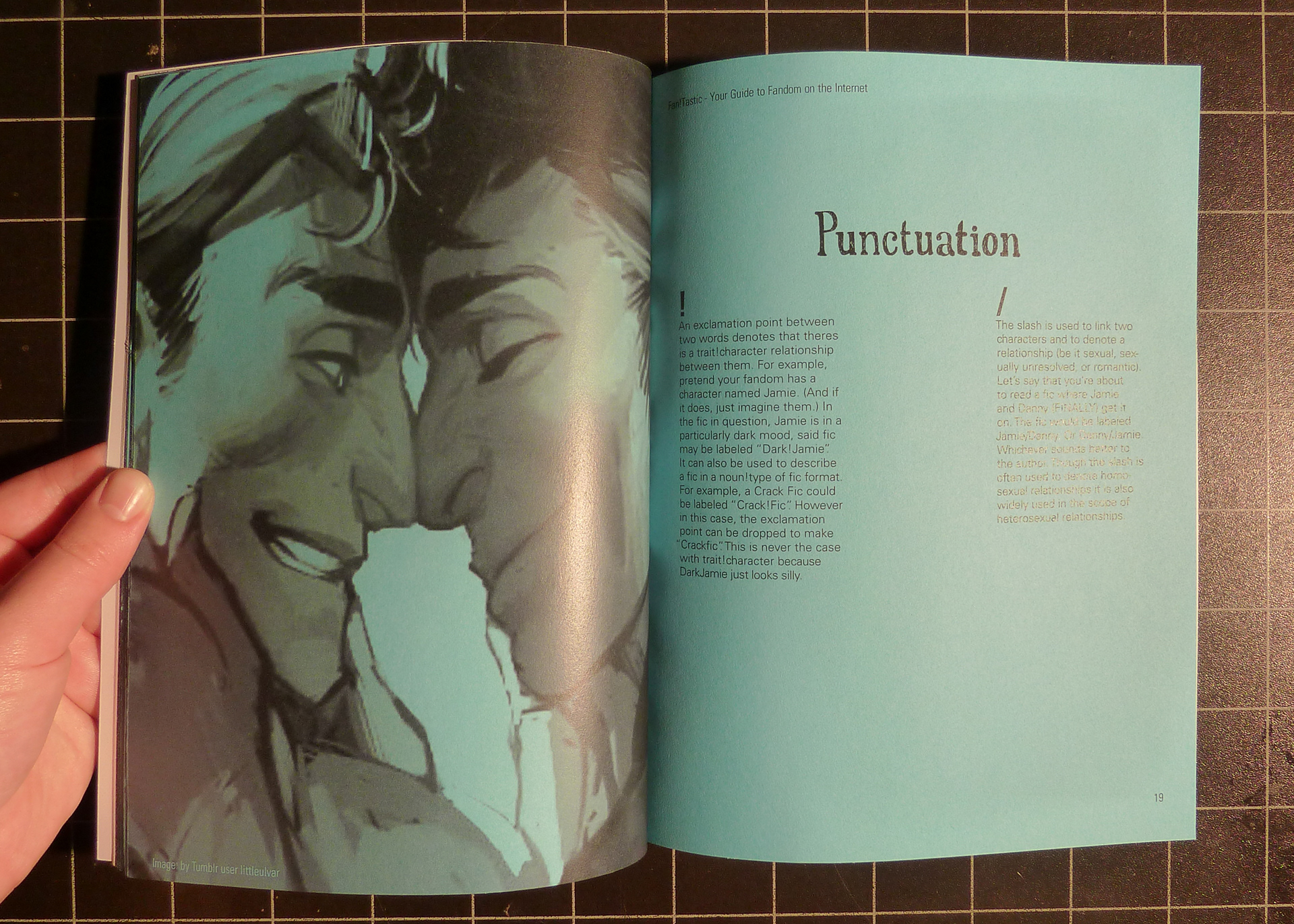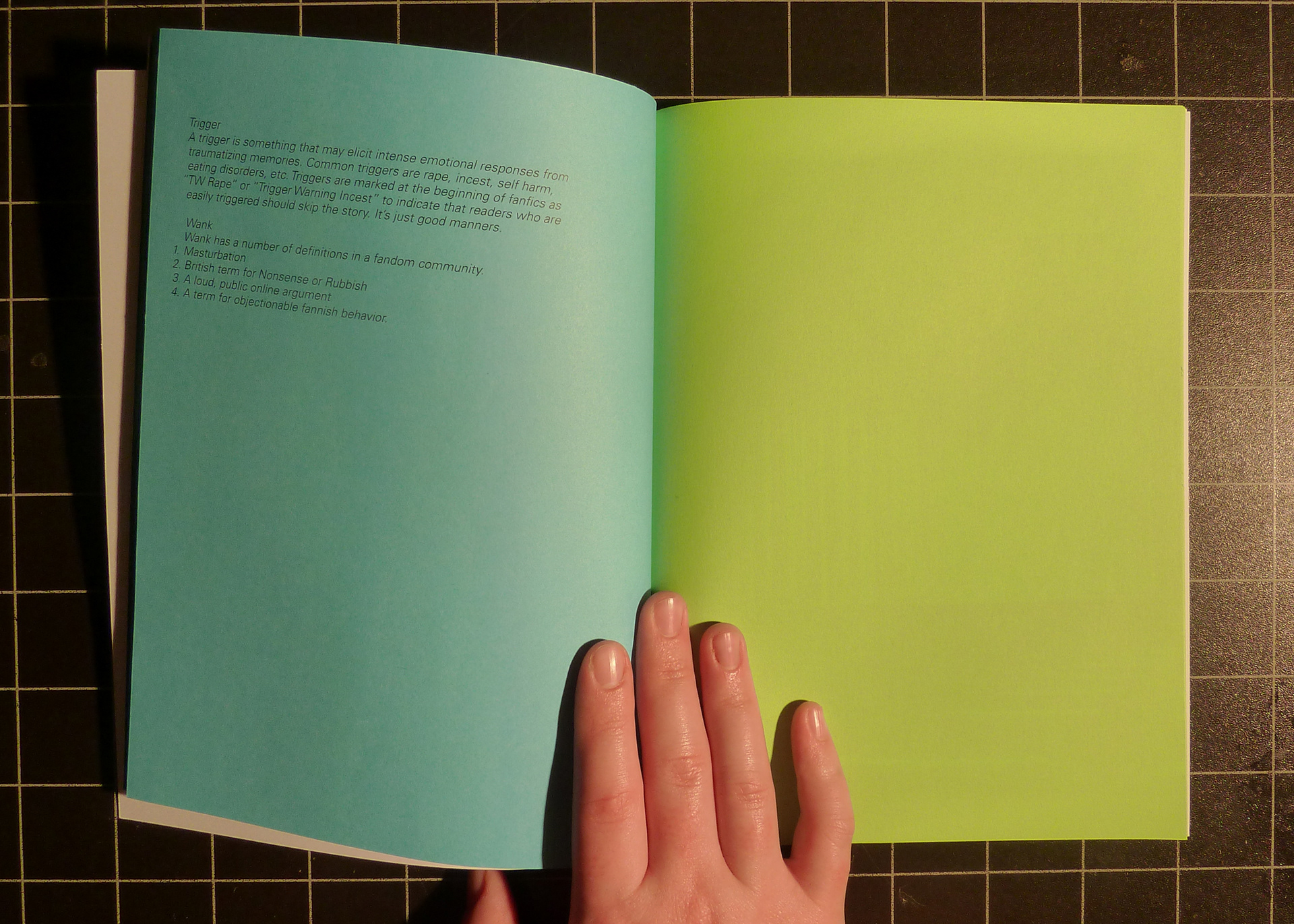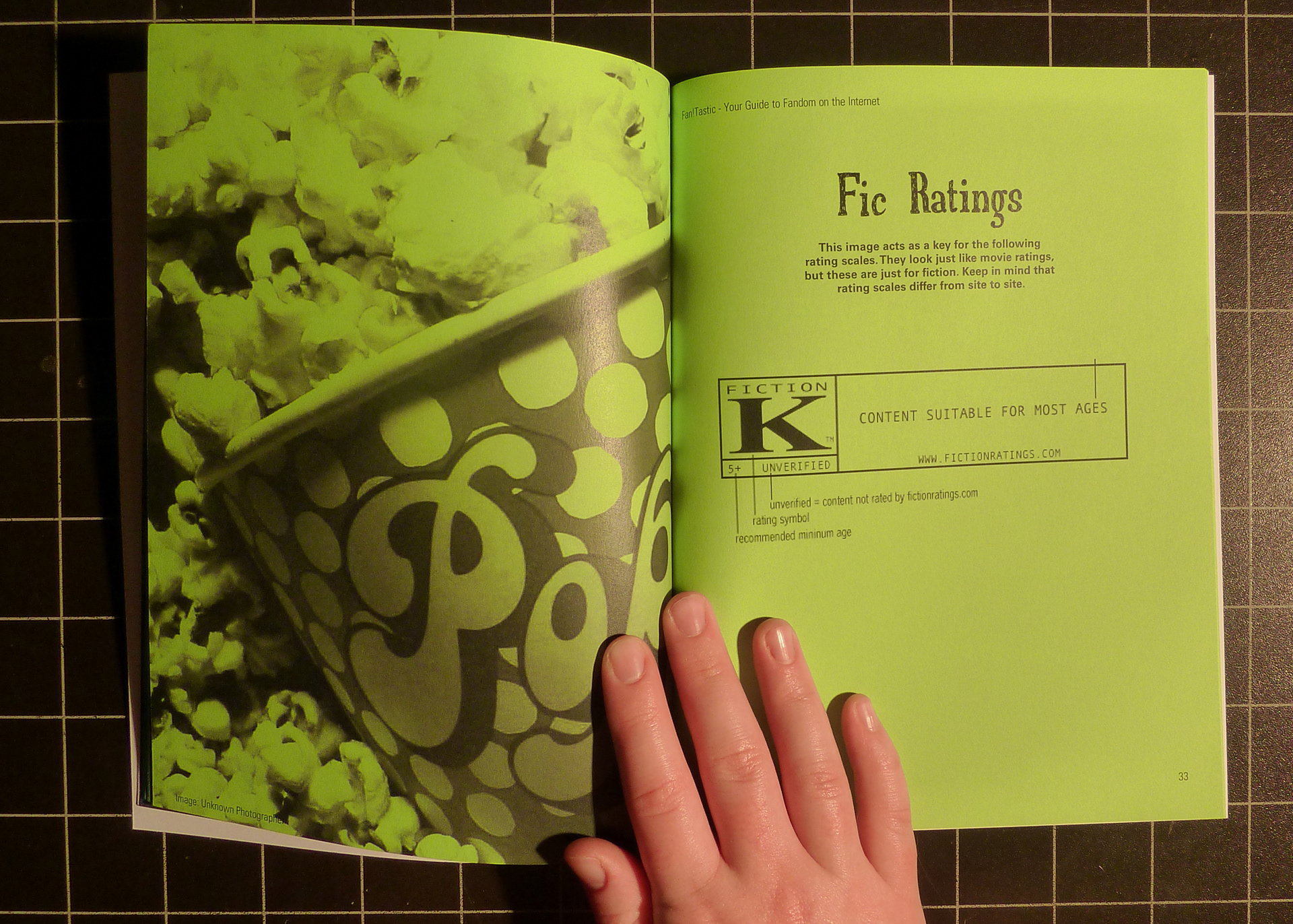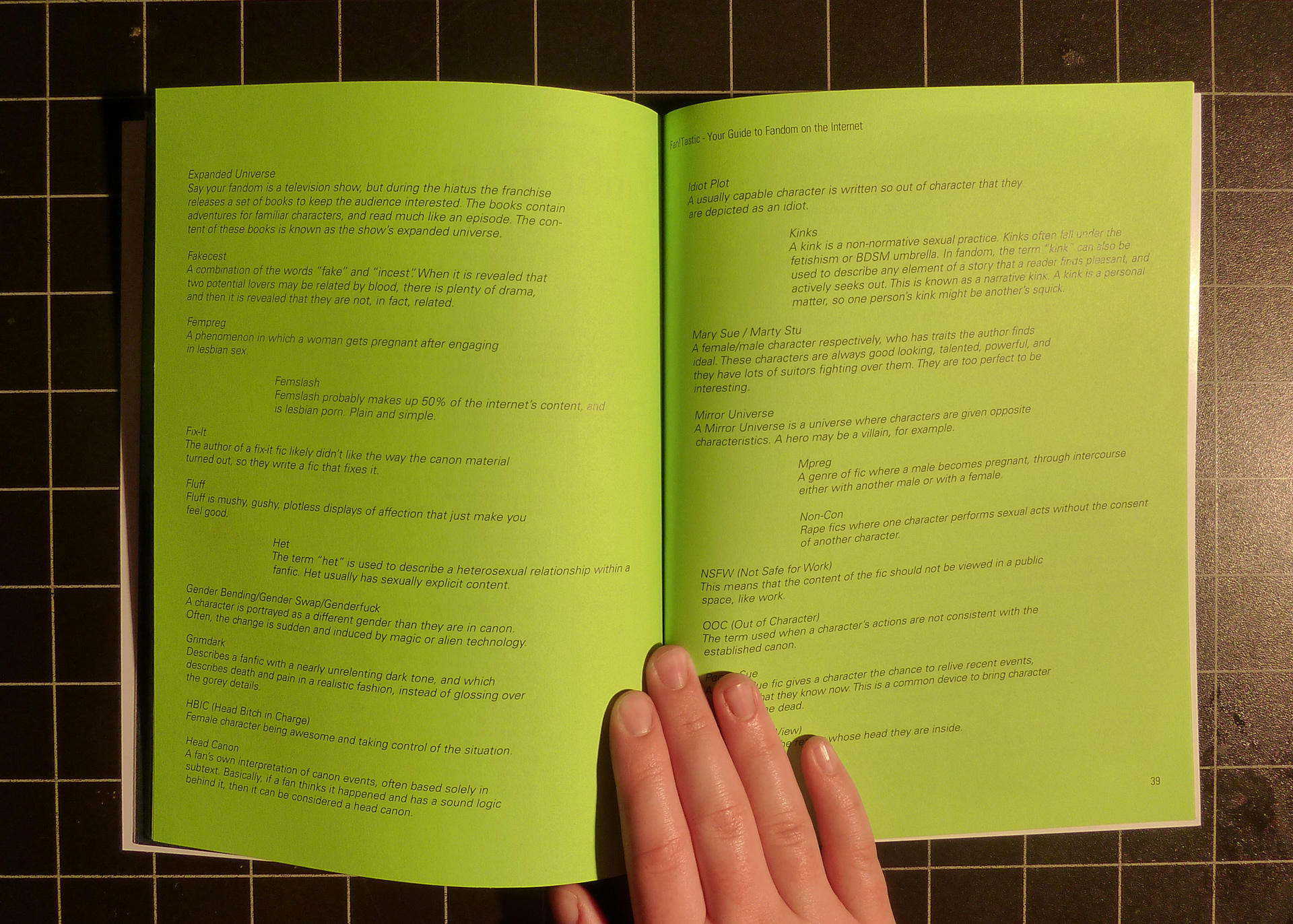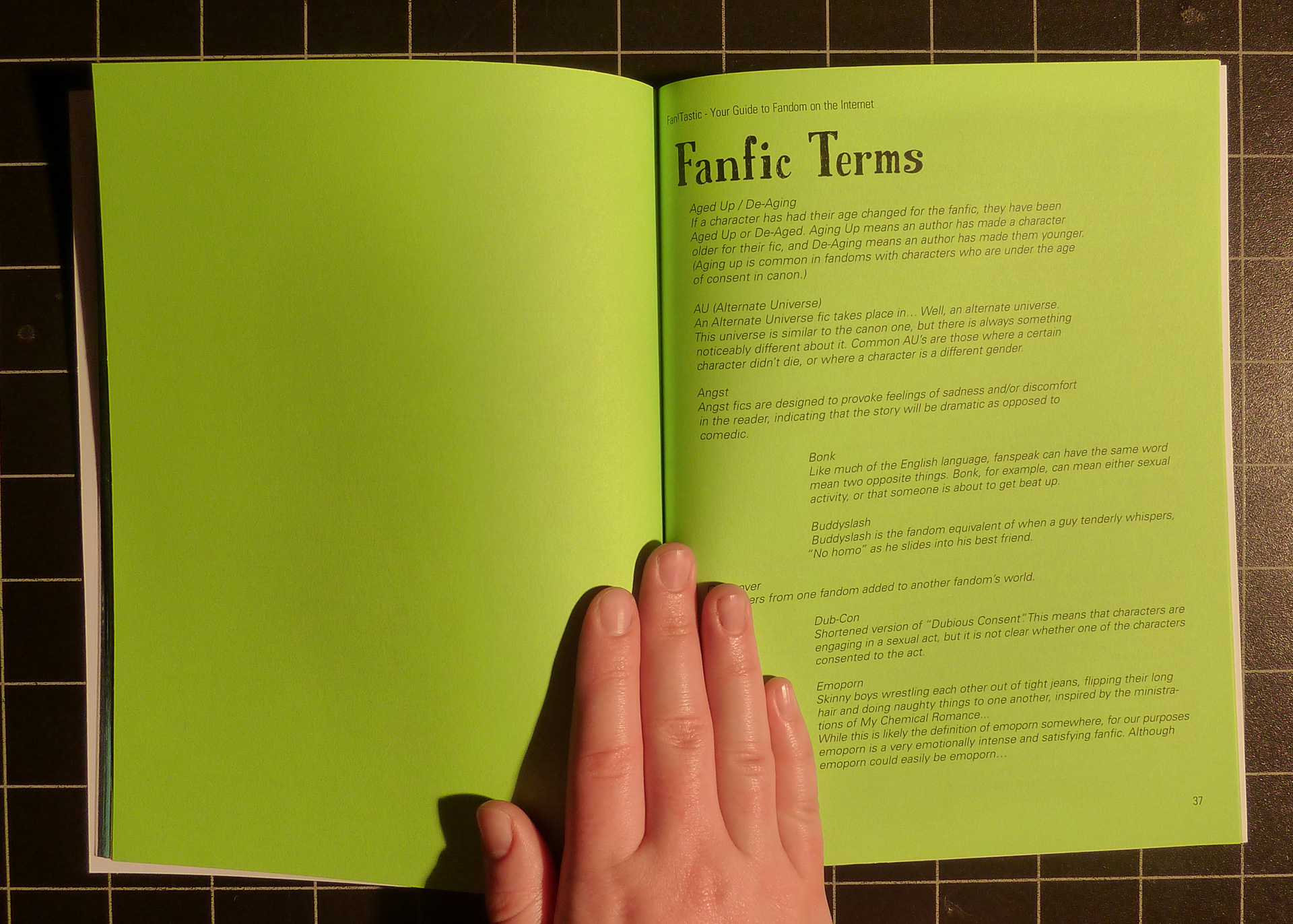 This being a book about fandom, it's only natural that I display it in MCAD's Commencement Exhibition on a con booth! (Free pins and candy included.)